Why?

C. William Lapworth was a true pioneer in modern yacht design and his break-out Cal 40 changed the art forever. He followed the 40 (LOA=39' 4", LWL=30' 4" Beam=11' Disp.=15,500lbs) with the Cal 39 (LOA=39', LWL=32' 1", Beam=12', Disp.=17,500lbs) which he introduced in 1971 (requires verification, several sites claim '78 to be the year of introduction but there are plenty of 1971 boats out there). In the years from 1971 thru 1986 186 (requires verification, my 1982 Hull # is 162, also it appears that when they introduced the Mk2 they started counting again) Lapworth designed Cal 39's were produced in the US by Jensen Marine and later Bangor Punta. It is unclear how many of those boats are still sailing or where. This site is dedicated to assisting their owners (that includes me) to acquire a better understanding their individual boat by pooling the collective knowledge of all Cal 39 owners.

The plan is to have the site rest on 3 key elements.

First is a forum where owners can swap information in a somewhat immediate fashion
Second is a roster of Cal 39 owners
Third is a projects page where owners can share what they have done to their boats and how.

Other pages will be included which provide a space to coalesce documentation, manuals, ad slicks, links to related sites, general history, and whatever else makes sense.

By the way, I am quite bigoted so if you're a fan of the Hunt version go find another site. That is a Cal in name only and issues regarding that boat will not be addressed here.

Disclaimer
I am not a professional web developer. I have a regular job which is totally unrelated to this effort so you will have to be patient.

I have zero artistic ability. I am hoping that content will win out over glitz. If it is glitz you want I will probably disappoint you.

I am open to suggestions (especially corrections). Keep in mind, however, that my limited time and technical abilities may prohibit the inclusion of genuinely good ideas.

This is just the beginning. An announcement of things to come. Stop back from time to time to check on my progress.

Regards,
Wayne Gillikin
1982 Cal 39 Mk III
"Elusive"
wayne@cal39.info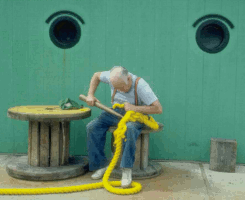 I have added a lot of content to the site. I want to thank everyone who has contributed content to share with the other Cal39 owners.

Please send pictures of your boat. Inside and out. Sailing, on the hard, nestled in some picturesque anchorage, or any where else - send'um in.

I would especially be interested in adding refit or repair stories (and pix). If it is a long story I would consider building a separate page (or pages) for it. Anything you have done to your boat is almost certain to help other Cal39 owners. Please share your knowledge and experience.

Regards,
Wayne Gillikin
wayne@cal39.info